Over the past year, we have paid off all of our credit card debt, and have saved up a little nest egg. However, I am not immune to the call of the marketers. Although I was able to avoid the baking and cooking trends that others followed, I have indulged in some new kitchen essentials.
I will provide links to items, but this is not a sponsored post. These are just gadgets that I have purchased to  make home life a little nicer, since the home is where we are at most of the time!
While I have been buying things to make the house beautiful since the spring, purchasing things to make the house act better started with the refrigerator organization this summer.
Kitchen Essentials-
Twist and store containers
When I organized my refrigerator, I wanted containers that fit in the fridge well. No tabs that could break, no locking handles that could get tangled together or overlap in the wrong place and make two containers not fit side by side. After exhaustive study, I determined that the Ziploc Twist N Loc was a great product. Then I went to Target and realized that they had a store brand at a slightly better price for a nearly identical item.
And so I decided to try that, and so far, so good! One of the things I love about these is that all the lids are identical (except the teeny tiny ones)! Whether I am using a small container or a large one, the lids all fit. I took the radical step of figuring out how many we would need, purchasing that amount (with a few extras, just in case) and then donating all of the other food containers we have, either to the garage storage areas or to the thrift shop. Now all the containers we have stack together when not in use, all the lids have friends, and we know what size everything is.
Freezer labels
We have been trying and trying for YEARS to get in the habit of writing content and dates on leftovers. And we kept failing. We had painters tape and medical tape nearby and had some success, but the edges are jagged and they don't do well if they get left on during a dishwasher cycle. So I finally decided to check on Amazon and searched for freezer labels. I got this attractive 2 pack.
They are waterproof, easy to write on, and they come off clean! Even if left on during dishwashing, no residue. They keep containers looking tidy and uniform, and we use them all the time.
The next kitchen essentials all happened because of a bargain hunt
Swedish Dish Cloths
Amazon told me they were running a small business promotion and if I purchased a suggested item sold at a specific small business, I would get a $10 promo during Prime days. I love a good bargain. I only needed to spend $10 on each side of that deal-$10 at a small business and $10 on prime day. Amazon recommended Swedish dish cloths. I read up on them and was hooked. They are incredibly absorbent, washable, durable. All the best of a sponge, a dish cloth, and a paper towel, combined. Reviews were great.
Sponges get beat up quickly in our house, and dishcloths get slimy and don't hold up so well. This seemed like something to try. However, I did some digging and found them at a better price than the promo store. I got 2 12-packs about a month ago. It took us a bit to find our stride with them, but I think we have a rhythm now. We use it like a dish cloth and then either throw it in the dishwasher or the washing machine. I think we use about 3 per week and they look brand new after washing, so these 24 will last a very long time.
Ice Cube Trays
While I was happy with my bargain find, I still hadn't fulfilled the requirements for the $10 promo. And I was determined after wandering through page after page of eligible items. I wanted to get something that I had stated a need for, not just some bauble to reach $10.
Finally! I stumbled upon the most unglamorous thing I could find: ice cube trays. We had a mismatched set of trays that were sad: hard to loosen, broken in spots, of differing sizes. I had been on a casual hunt for new trays, but good ones are expensive! I have trouble paying more than $20 for something to adequately freeze water.
The new trays promised easy release, are made in America, and make "16 nice-sized ice cubes"! I had never considered the number of ice cubes made before, but it turned out that our old trays were indeed giving us fewer than 16 cubes per tray!
These trays were a dream come true-4 trays for $11.95!! And then I received a $10 credit for Prime day!!
The ice cube trays are a dream. They loosen so easily, their cubes really are a nice size. They are all the same so they stack nicely. It was a happy ending.
The Instant Pot
When I knew the credit was coming, I decided to use it to purchase more freezer labels. We had already gone through one roll in about 2-3 months. Although I liked how pretty they are, I decided I would go with a larger blank roll to get more bang for our buck. These labels were $11.99 for 1000, before the $10 promo. I waited until Prime day. I didn't buy anything else and I didn't anyone else buy anything through Prime, so that the coupon didn't get accidentally used.
Prime day finally arrived and I proceeded to my cart. And the promo $10 was not there!! It took SEVERAL customer service chats and an email to get it all squared away. I had to buy something sold and shipped by Amazon.com, which is a silly way to redeem a small business rebate. But with that resolution-I was on ANOTHER hunt through the Amazon aisles. This time I needed an item that Amazon.com sold and shipped themselves.
Figuring out where an item is sold and shipped from is far more difficult than it should be. You can't search for those parameters with any degree of accuracy. Sometimes it is on the sales page, sometimes an item actually has to be placed in a cart before that info comes through.
I spent far too long shopping. What did we need? Maybe a new skillet? After a lot of hemming an hawing and review reading and price checking, I decided we didn't need a new skillet at this time.
The Dude suggested that he had some pen needs that he could use it for!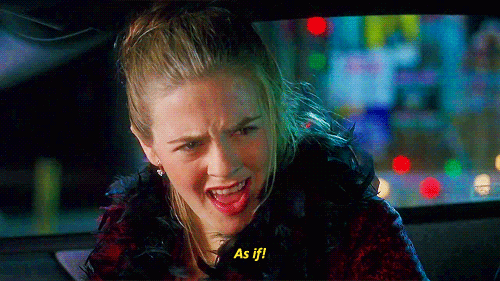 I have spent far too long on this project for him to saunter in and scoop up my bonus dollars with his pen fetish!
I searched and searched for just the right thing, and then I let Amazon dictate the browsing for a while, and I finally found it!
The Instant Pot.  I rushed the purchase a bit because I needed to get back to work and I also needed the ordeal to be done. But I had heard so many good things about the product and with the sale and the promos, it was almost 1/2 price!
If I would have slowed down, I probably would have gotten a smaller one-either a 6- or an 8-quart. I went with the 10 quart because I wanted to be sure it could supplant the crock pot, and it was a good sale. But 10 quart is very big and bulky. It doesn't come close to fitting in the dishwasher. There aren't any accessories for it, at least not yet, and it is just a commanding presence.
But no matter, what is done is done. And we have used it often already. It is a dream. Biggest claim to fame: 6 pound whole frozen chicken-from deep freeze frozen to hot on the plate in less than 2 hours!! This item was worth all the hassle I went through to obtain it.
Nutribullet
While I was scrolling through Amazon trying to decide what to buy, I considered getting a smaller blender. I love making smoothies, but I hate pulling out the big blender to make them and then deal with clean up. I was unhappy to learn that they were around $100, which was more than I was willing to spend for a small upgrade in convenience. So I went with the Instant Pot, but the small blenders were now in my head.
I decided to try a couple of thrift shops. I have been avoiding thrifts as much as possible because I don't really need anything and yet it is still so easy to find things to buy there. But I decided I would try a couple of stores to see what I could turn up. I focused only on my small list. And in my second shop of the day, I found a Nutribullet for $25!
It was in brand new condition on the outside and had the cup in place. I brought it home and discovered that the base wasn't spinning right. After a failed attempt at tightening it, I checked Amazon and found a kit with a new base, multiple sized cups, and accessories for $25. I bought a great blender set for a total of $50! I have used this most weekdays to make myself a morning smoothie.
Mindset shift
I have read about the importance of investing in quality because it will pay for itself in the long run. But for many years, there were always several competing interests for each dollar. Now that we are more comfortable, I am trying to practice this mindset shift. I started with upgrading my kitchen essentials because the kitchen is the epicenter of the home, the upgrades were relatively easy to make, and the items each are used over and over again, giving great value per use.
Is there an area of your home that you have focused on improving this year? What are your favorite kitchen essentials? Do you have any new must-haves for the kitchen?